African Wisdom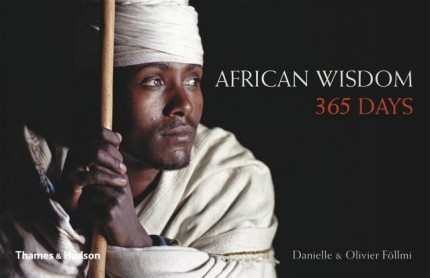 African Wisdom: 365 Days, London, Thames & Hudson, 2005.
(Edition anglaise d'Origines)
'… the photographs are stunning: of landscapes, cultures and people of breathtaking beauty' – The Independent
'A most wonderful, inspiring book' – Yoga & Health
This book takes us to the heart of African life and thought.
Danielle and Olivier Föllmi guide us on a voyage of discovery through this immense continent and its mosaic of peoples, from the deserts of Namibia to the savannah of Cameroon, from the Himba shepherds to the Peul nomads.
365 unique photographs are paired with ancestral aphorisms and reflections by leading African personalities, from Senegalese poet Leopold Sedar Senghor to Nelson Mandela. On the border of myth and reality, African Wisdom 365 Days opens a window onto Africa's untold treasures of exemplary teaching and inherited wisdom.